RECREATING A SENSE OF WONDER FOR ALTON TOWERS
Alton Towers wanted to completely overhaul their online presence, they had hundreds of pages all created by different individuals, the brands key trait 'Imagination' was not coming through. To it's fans Alton Towers was a place of wonder and enchantment and they really wanted that to come across in their online presence.
I created an experience based site that let them tell the stories behind their rides, hotels and experiences through animation, film and interactive experiences. Every touch point was deliberately designed to be media rich and immersive.

A fully responsive design
Audience research had shown how important making the site fully responsive was, people were regularly trying to check queue times, opening times, ride height information etc. at the park, and the previous version was slow to deliver this.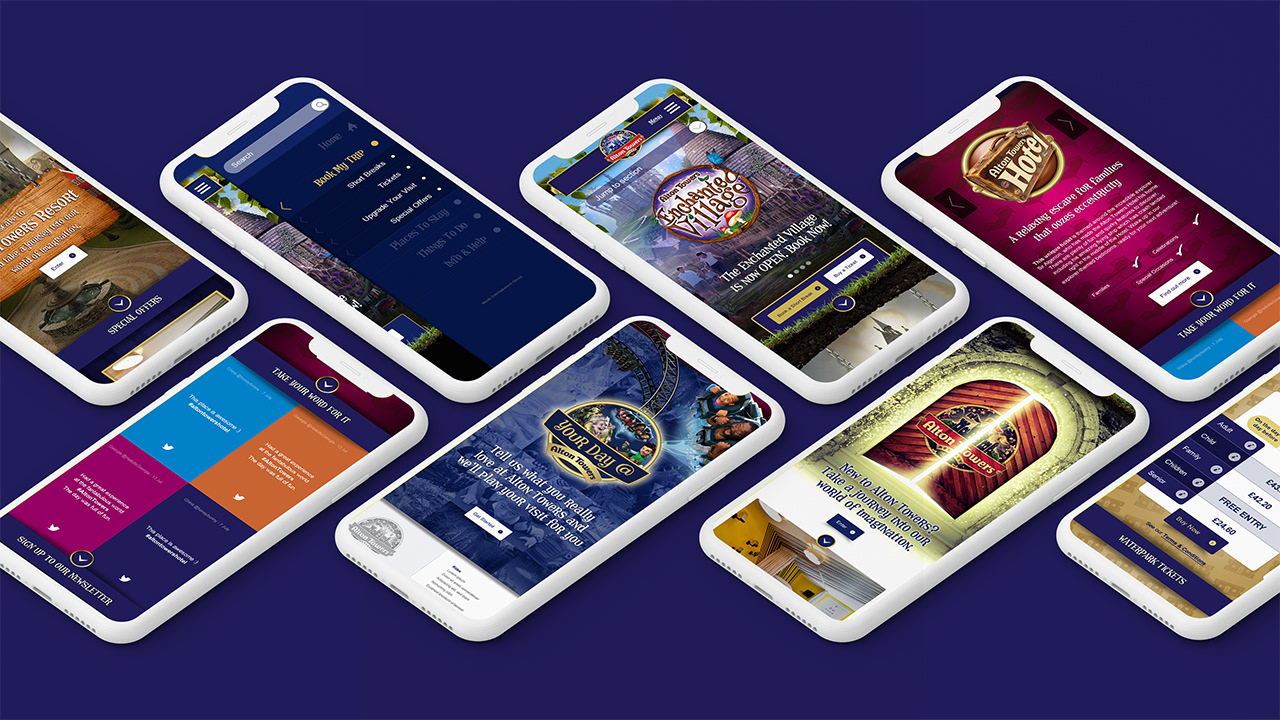 A key sales point for Alton Towers was to sell their hotels. Competition from other hotels in the area over cost was high. I quickly realised that a key differentiator for Alton was the stories behind each hotel's theme. Each had a narrative that I was able to bring out in the design.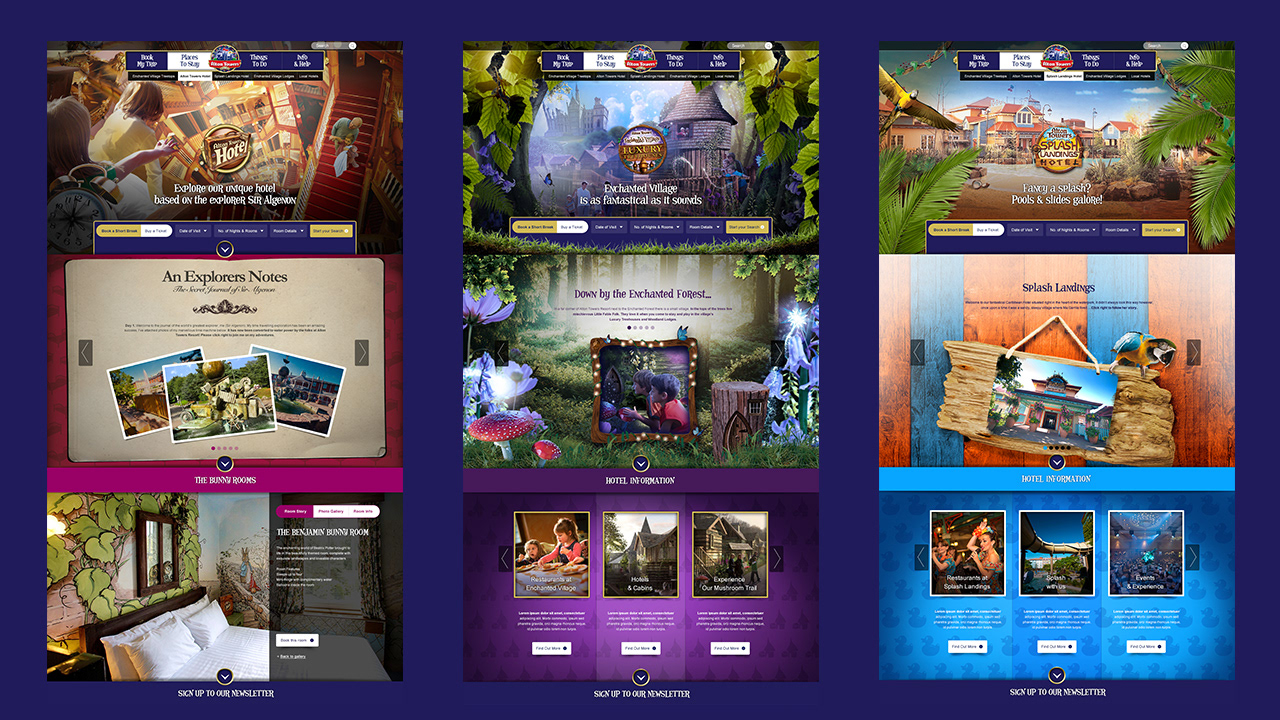 We had quickly pioneered a visual pricing structure always shown in three columns, with the centre column offering the best value as well as the best sales option for Alton. This method had a positive uplift in sales and was transferred to other Merlin theme parks such as Thorpe Park and Sealife.
Alton Towers often required microsites created to launch their new attractions. I created the below site as a fake space tourism company site to help launch their new VR Rollercoaster Galactica.
​​​​​​​