FINDING THE HIDDEN DEPTHS OF TIGER BEER'S HERITAGE
Tiger Beer was looking to move away from it's recognised status as a restaurant beer into a credible beer to drink on a night out.
My answer to this brief was to create a campaign that fused Tiger's far eastern roots with contemporary Asia reconnecting the brand to their heritage. I looked back at how 9th century Asia used porcelain to intricately illustrate their folklore and used this style to tell the stories behind Tiger Beer's own hidden depths of flavour.
A unique illustration was created that was more rewarding the more you looked at it, and then used in a huge integrated campaign across print, digital & events. The digital execution encouraged users to discover the artworks 'Hidden Depths' to be rewarded with prizes. While the social strategy focussed on revealing the vibrant and modern aspects of life in urban Asia.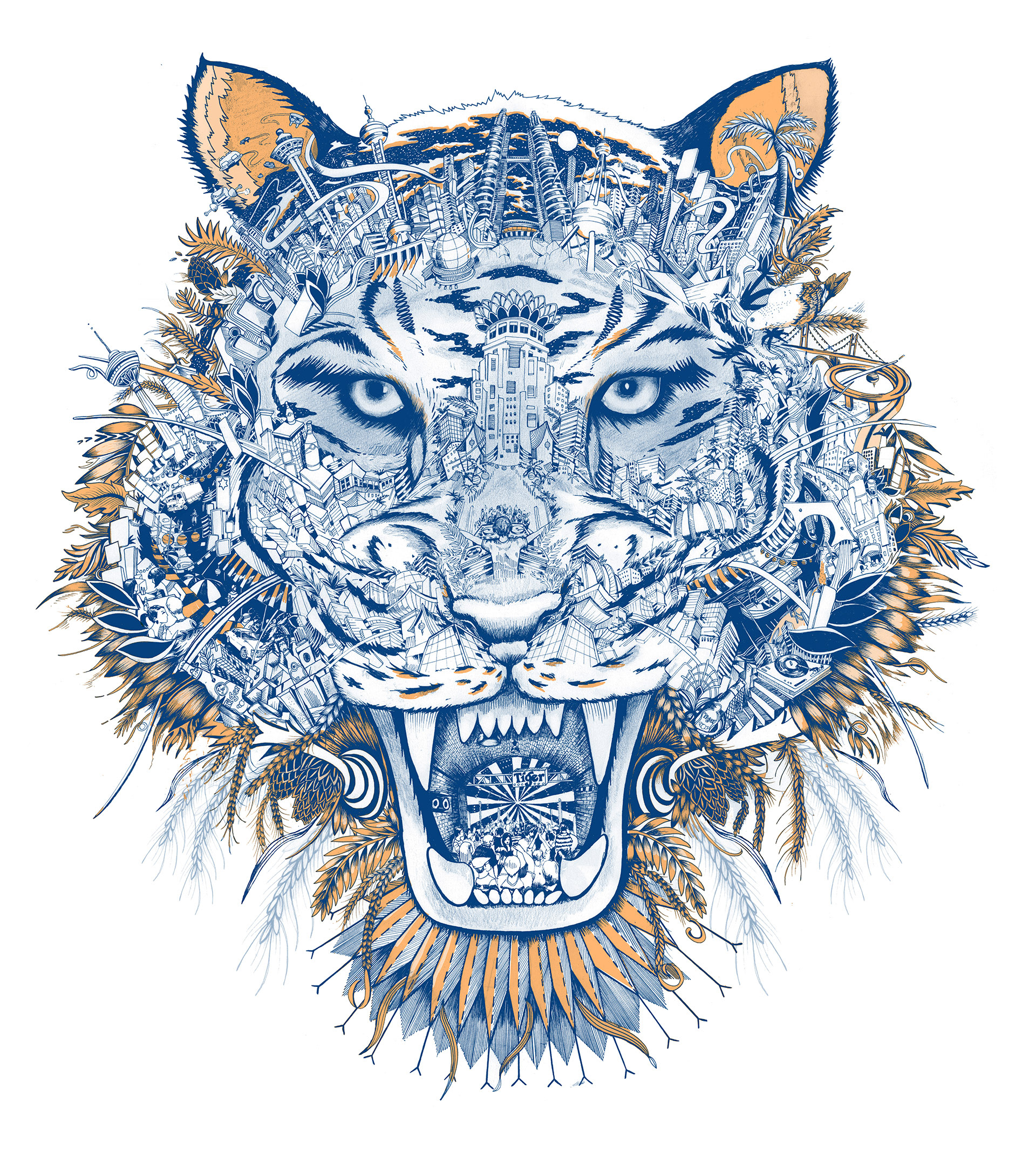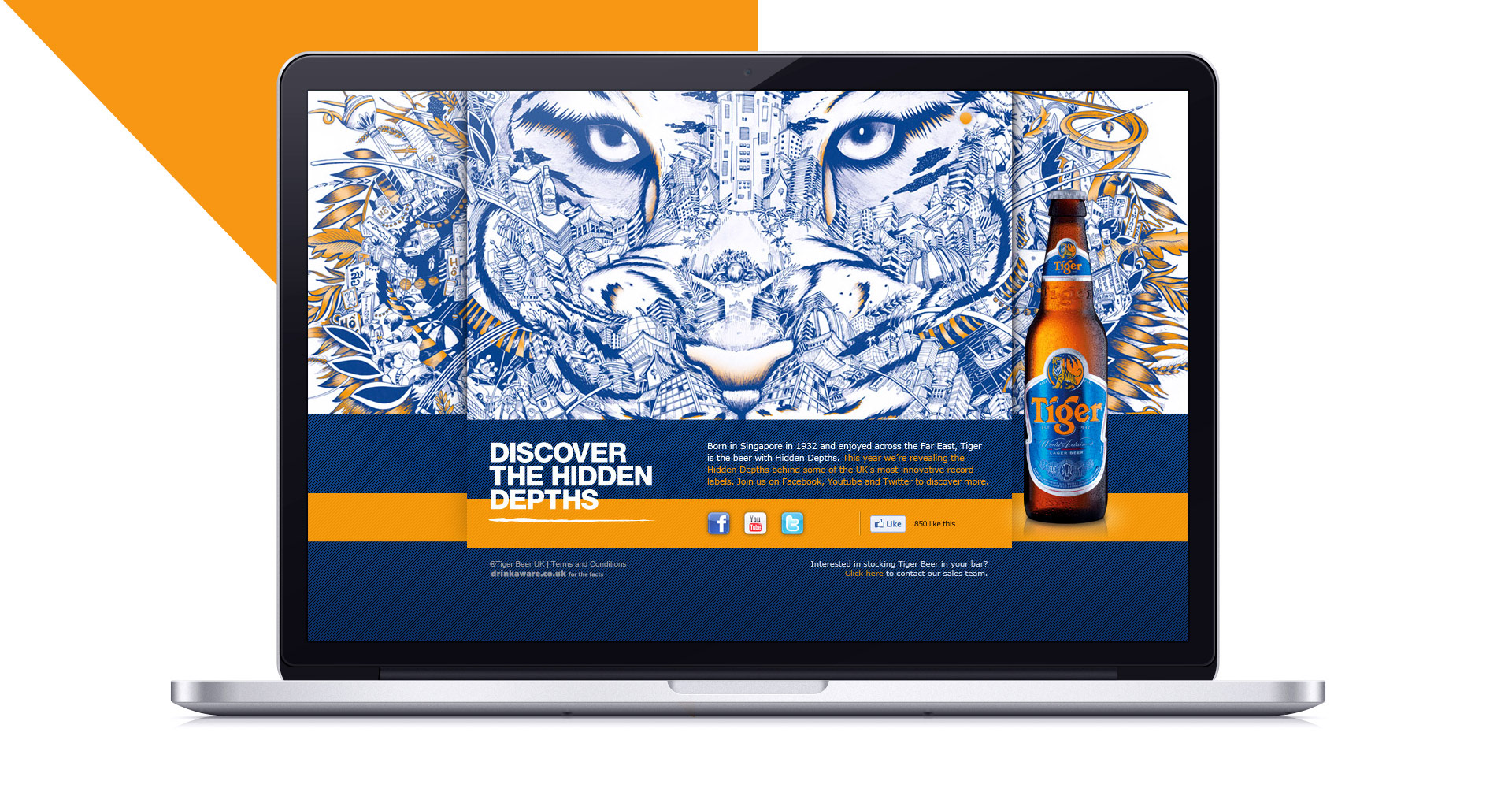 Digital display alone reached 2.8m relevant music & culture environments while the ATL reached 
18 million people. Online social engagement grew from 25,000 fans to 85,000. As a result the key brand equity of 'a brand I like to be seen drinking' increased by over 10% year on year.